UPDATE: This link now only works for solar orders. The Vehicle referral program has ended, and the below mentioned promotion has also ended.
If you have looked at Tesla, or even remotely considered purchasing one.. You likely have been Bombarded with referral links. Everyone wants you to use their link to purchase the car..
A referral link benefits both parties, It gives them 1,000 Free Supercharger miles each! But picking who to use is typically the issue.
My offer is simple. Use my code to purchase a car, AFTER you take delivery of that car, Send me an email with your Name, Order Date, and PayPal email and I will send you $20. (You only get the $20 AFTER you get the car. To ensure you don't back out)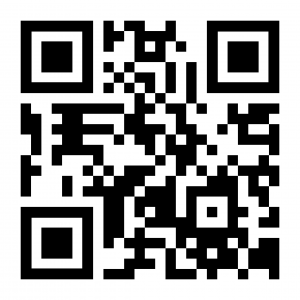 The Purpose:
Why? Why do i want referrals so bad, that i am willing to PAY you for it? Well its simple. I have a goal in mind. It has been a long term dream of mine to do a Cross-country road trip in a Tesla. I finally saved up and purchased my own Tesla, But now to complete this road trip I will need to charge (the battery).. I have estimated that I will need about 10,000 Miles worth of charging. This could cost upwards of $800 or more.. The idea is to "say" that I've done it for free. The help of referrals will make that actually possible. Even if i paid for the referrals, The cost at $20 each is merely $200. Much less than what I'd originally need to complete the trip.
For the trip, I plan to do regular YouTube Videos and possibly Twitch live streams. Showing off each state, and popping around to popular landmarks as I go. The goal is to visit all of the lower 48 states, and potentially Canada and Alaska at a later date. (one goal at a time) I am not doing the trip for any person gain or profit, It may actually cause Tesla to profit, as the whole intention of doing it in my Tesla is to show the world that electric cards are sustainable, and you CAN travel in them.
I have reached out to Tesla for possible sponsorship for the trip, as it will directly benefit them. However they were not interested. Its probably best I don't get corporate sponsors anyway, Because as I (If i) run in to issues I plan to be 100% transparent and honest.
At the end of the day, I am not asking for a free ride here. I am more than happy to pay you for using my referral link as promised above. This will be made public knowledge in my videos as well, to point out that with legitimate referrals you CAN do it for free, but even at my promised price of paying, I did it for less than half the actual cost. The entire trip will be done exclusively on Tesla's Supercharger Network and no third parties
please note with the upcoming changes to the Tesla referral program you must have an order in by 5-15-21 to qualify for this payout.