Rivian sent me the famous configuration confirmation email! This usually comes 1-6 weeks before the actual purchase.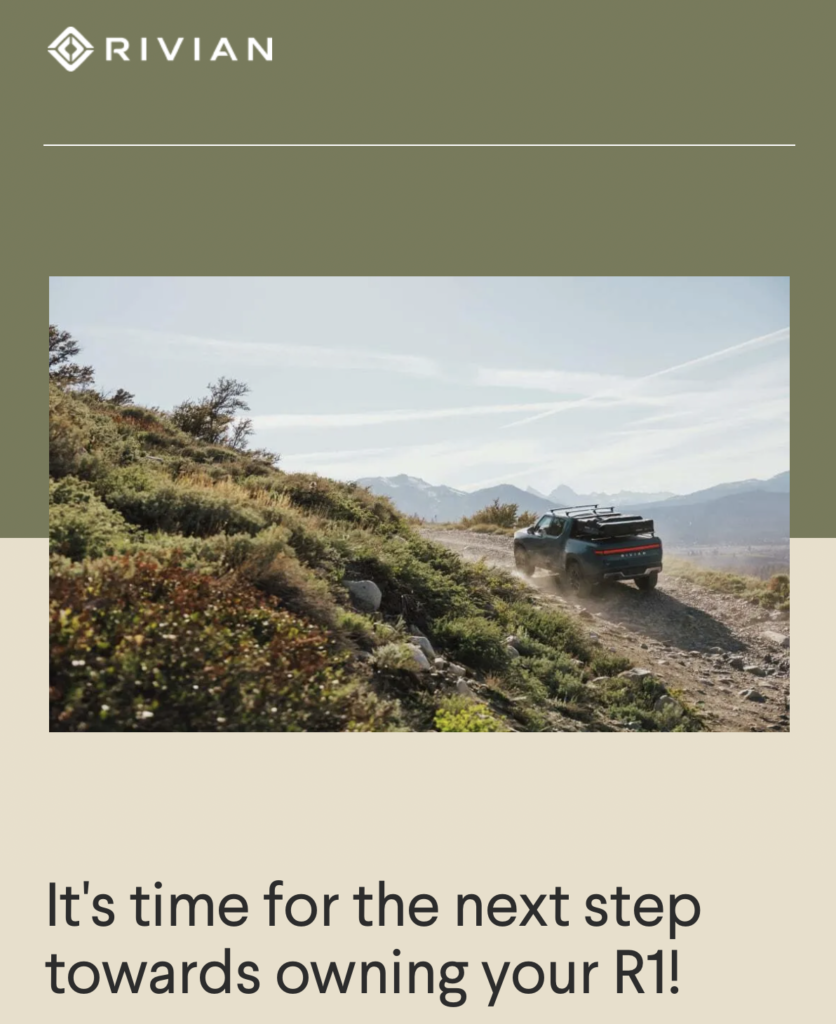 I was hopeful this would mean I would get my truck by the end of the year, and I began looking for a good price on selling my Model X. But after joining the Rivian Forums and chatting with other order holders, it seems this was a pretty generic generated email sent to a large batch of people. I was really hoping to get the truck by the end of the year to qualify for the much needed tax credit.
I even opted to pickup the truck at the Rivian Factory in Normal, IL in hopes of it coming quicker.
So anyway, I am still patiently waiting wait for go ahead to come get the truck. I am currently holding on to the Tesla until I get a final date.. In the meantime I am trying to work out the best method to sell my Tesla, Because as of yet I haven't gotten any decent offers.. Everything has been under 100k, which is unacceptable.
In the meantime. Look at the comparison of cost today vs ordering a year ago..
Todays Pricing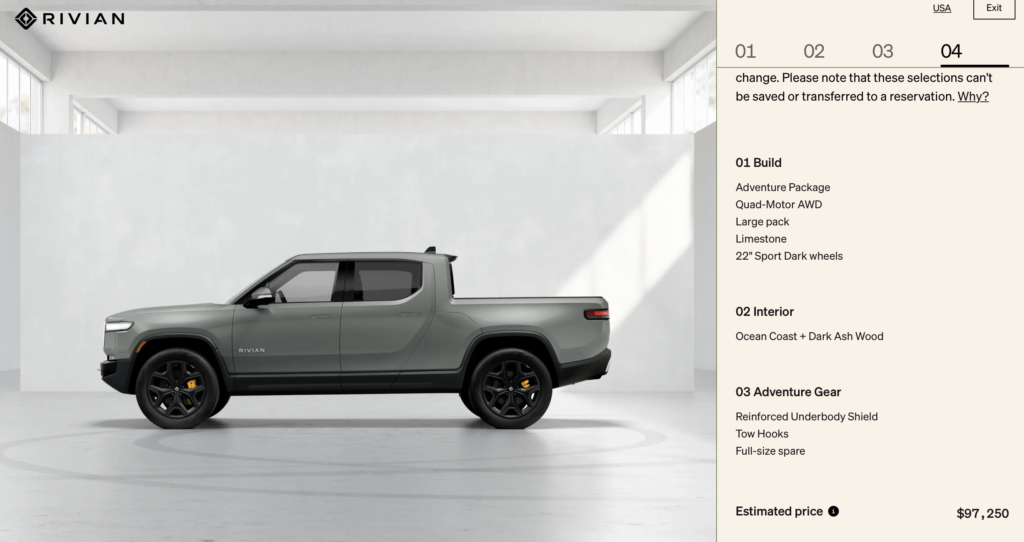 Vs my Grandfathered pricing from a year ago: