Ive owned my 2020 Ram 1500 for nearly 2 years now, and in the first year i drove nearly 20,000 Miles. But in the second year, I've put less than 3,000 Miles on it!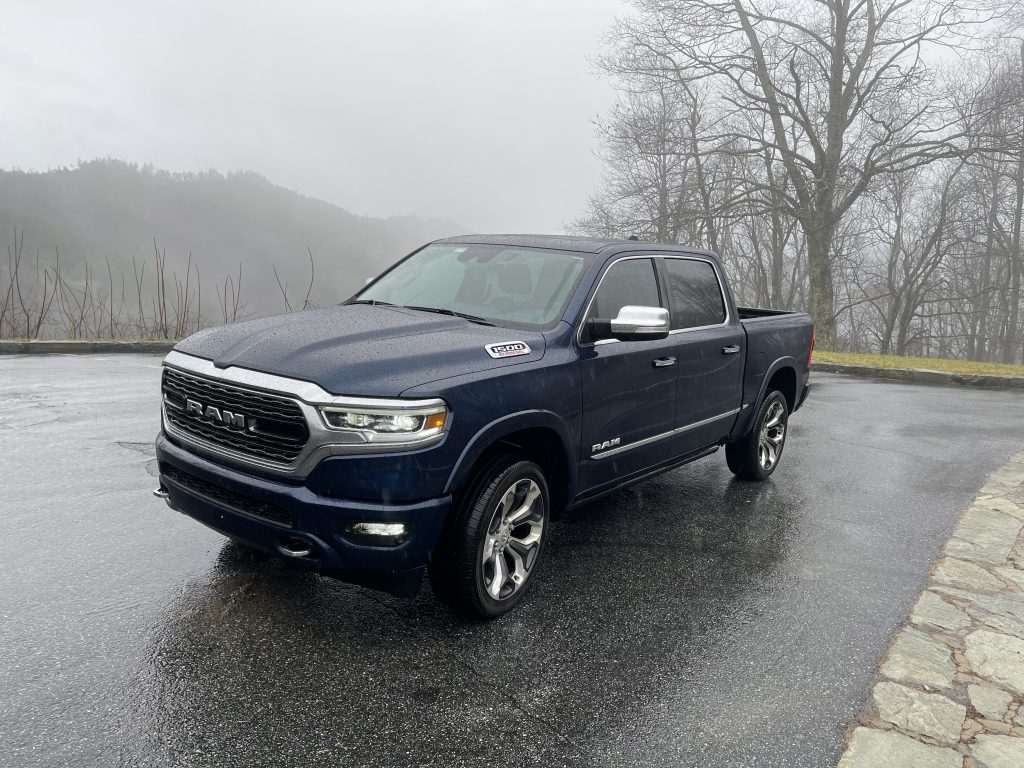 The price of Diesel has been a discouraging fact of even using my truck. When I bought it, the cost was $2.98/gallon. Today the price hovers around $5.00/gallon. Although for a Diesel, My truck gets really good mileage per gallon.. I still have no want to purchase diesel. This alone has forced me into driving entirely electric for the past year.
While I don't think the economy will be like this forever, and eventually our fuel prices will recover, At the end of the day I have been spoiled by how cheap and electric car can go, that I am slowly cutting out all need for a ICE Vehicle.
---
In 2021 I ordered a F-350 Limited Dually pickup truck, My plans back then were to do some traveling, and potentially purchase a RV. As things continue to change with the country, and inflation goes out of control.. My want for that dually is slowly diminishing as well! The RV I wanted at the time was going MSRP for $80,000.. Now, with everything going the way its going the MSRP has rose to $120,000. That's not even including the potential dealer markup!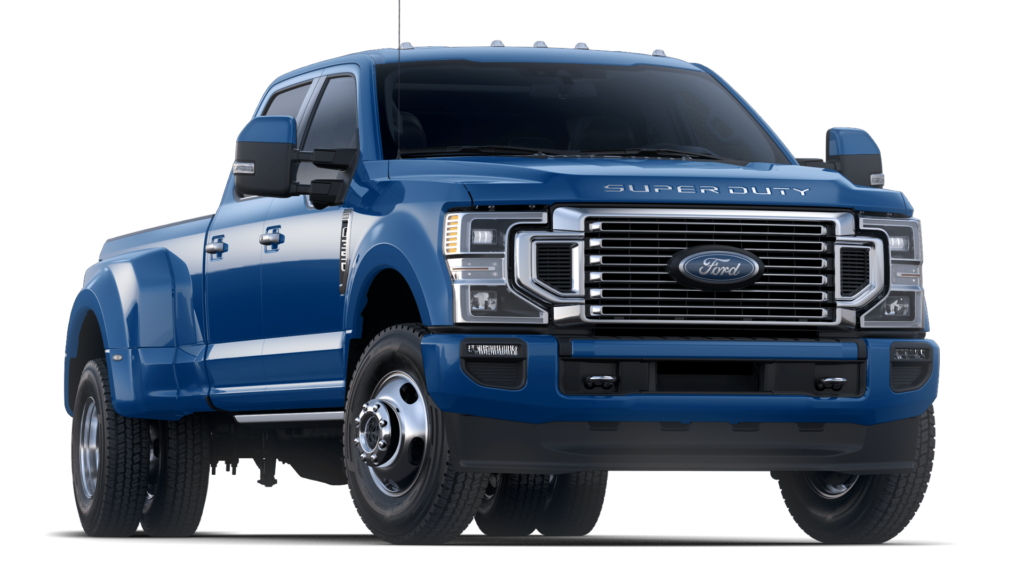 Not to mention, During the building process Ford in their infinite wisdom decided to start removing features from their vehicles, that they had previously promised might i add.. The Dually I ordered is currently in production, and the build sheet shows the removal of Multi Contour seats.. A feature that would normally cost $1,300+ to add, and they are only offering $300 credit off the MSRP.
So with all that in mind, I am now to the point where I am going to refuse the truck.. I do still want a truck in my life, and there are a lot of great electric options coming out! Having used an electric vehicle for nearly 2 years now, I am confident that they can do everything I want them to do..
---
Around the beginning of 2022 I ordered a Rivian R1T. Of all the electric options coming out, Rivian appeared to have the most premium interior, and the most included features that made it all the more premium.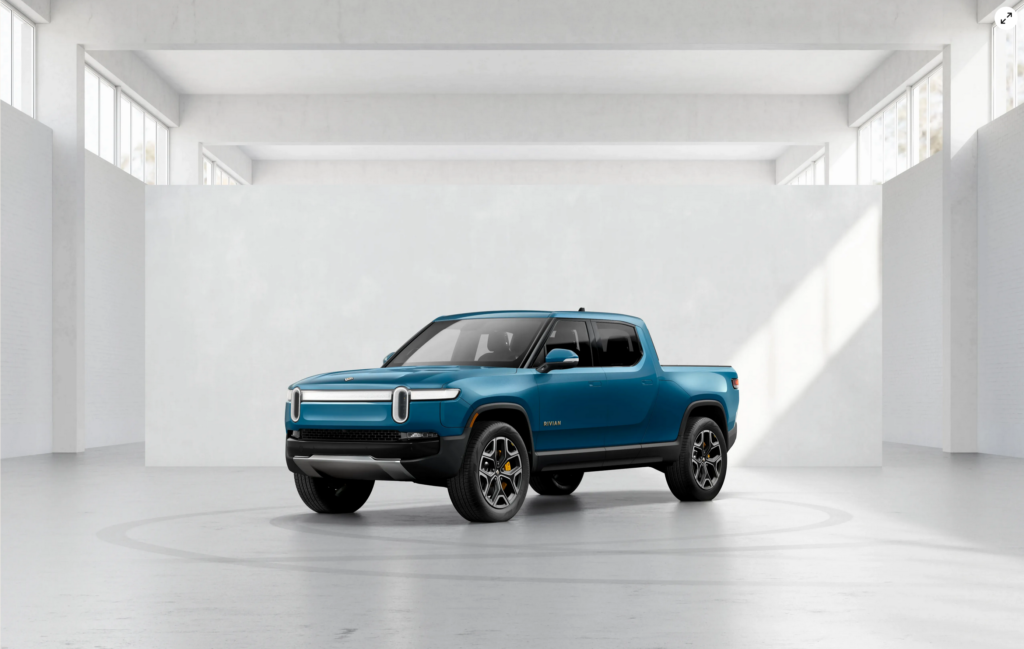 A big factor about Rivian that caught my attention was the fact that they were very closely designed LIKE a Tesla. Many of the people at Rivian actually came from Tesla. Being familiar with Tesla, and how things work there, I was all in on Rivian.
I actually even laughed at the Ford F-150 Lightning when it came out, Because it appeared they had slapped it together as quickly as possible, to get in to the electric market as fast as possible.
Some features of the Rivian that really caught my attention were: Air Suspension (for a smooth ride, and height adjustable), On board air compressor (I actually bought an entire on board air system for my F350 that I have not yet received), and the fact that all the premium features were included and not split off in what appears to be a cash grab..
Rivian did not come with its disadvantages however.. Shortly after I ordered they decided to make a major price change.. Changing all orders, Even older orders at original pricing. My ordered truck went up by $20,000.00. At that point i cancelled my order, because the truck was nice, but it wasn't THAT nice.
After realizing the mistake they made, Rivian reverted all original orders back to original pricing, so I reinstated my order. But they weren't done messing with things.. Original orders who had ordered in 2019 appeared to jump to the back of the line, and new orders now at higher pricing are getting their trucks..
Improperly following the order in which orders came in, is annoying for everyone. Even if I were somehow included in that, I would still be annoyed because nobody has any realistic way to expect when they may get their truck.. I could get a call tomorrow, or in 2 years. There is no rhyme or reason for how it works now.
---
This brings me to the F150 Lightning.
For no particular reason at all, I found myself walking in to a local Ford Dealer the other day, I wanted to see what they had on the lot, and get an idea of what other options were out there as I plan to consider some new options for a truck replacement.
I was not entirely going to rule out a Gas vehicle. Gas is notoriously cheaper to operate and maintain than a diesel, but also gas prices are now dropping (while diesel is not). I was actually interested in looking at a powerboost hybrid.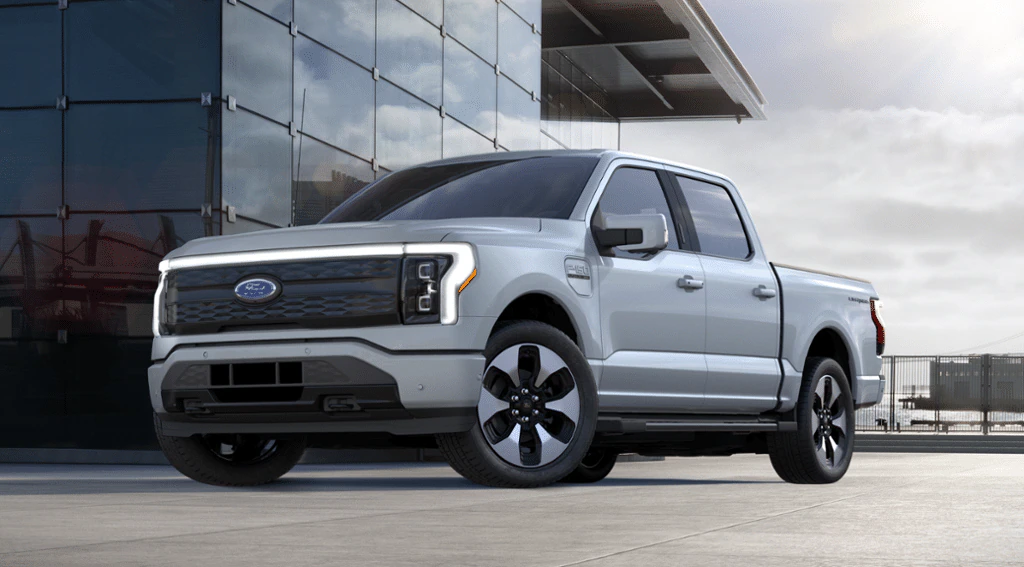 On display, They had a Brand New Ford F-150 Lightning in the Platinum Trim (It was already sold). I originally didn't like the Lightning, and I had low expectations for it. I was immediately surprised that it was basically a F150. It wasn't any smaller (like the Rivian). I do like larger vehicles, and especially with a truck I find that to have at least a half-ton size is useful for daily use. Not only is it great for daily driving (and parking), but also large enough for when I want to actually use it as a truck.. I have previously hauled 2,000+Lbs in my current Ram 1500. I'm not worried so much about weight on the Rivian, But the bed being under 5ft makes it the smaller option. Meanwhile the Ford F150 Lightning has the same 5.5ft bed my Ram has..
The Ford F150 Lightning maintains the ability to tow 10,000lbs +, like my ram.. (the Rivian can tow 11,000 Lbs) but one feature that makes the ford stick out is the built in On Board Scale. While my Ram has Air suspension to make any weight a breeze, The ford would be able to tell me at exactly what point is too much.
The major selling point for me however, was one that I knew about but had entirely overlooked up until this point. Pro Power On-Board.
The F150 Lightning in the Platinum Trim comes standard with dual 3.6kw On Board Inverters. Totaling a 240v output of 7.2kw. Not to mention the additional 2.4kw inverter for the front outlets, that will be completely separate from the 7.2 system. In theory this could power your entire house during a power outage, while making no sound at all.
I say In theory, because it doesn't work exactly like that.. Because of the built in GFCI and Bonding of the truck, a traditional bonded panel in your house would trigger a ground fault. There are currently only 2 options around this.. The first option is to install a transfer switch for your house (which typically means it won't power your ENTIRE house, but instead you can wire in certain zones for backup use). The second and very non-legit way to make it work is to remove the ground wire from your Generator Inlet, to basically power the whole house without a ground..
A third option however, Would require a lot of electrical work done by ford and/or an electrician. To install ford's 80 Amp charging station, with an whole home inverter to do automatic backup. Definitely something I'd rule out while renting.. But when I finally get my house built, maybe not.. I also just learned that the Platinum trim truck includes this 80 amp charger with the purchase, shipped separately.
So, Unless you're willing to take the risk on going without a ground; This entire system is basically useless for whole home backup (while renting).. However in a pinch, it would definitely run my 2 refrigerators, some lights, My mom's cPAP machine, and even my computer if needed. This is a huge benefit because we do randomly have power outages, and sometimes they are short, but sometimes they last a while..
Based on my own math, If i were to run at the full 7.2kw I could backup my house for 16 hours from 80% battery. Without being able to actually use the 240v plug, It would realistically be much longer.
All this in mind, I decided to start searching for an inventory Lighting. I knew that likely wouldn't pan out, but it was worth a try.
The only one I found locally was about 60 miles away. Their website indicated that they had 2 on the lot exactly the same trim. I tried to reach out to them before making a 2 hour drive, and finally heard back that one was a Demo Truck that wouldn't be for sale until December, and the other had already sold.
They did offer some interesting information that the order banks for the 2023 F150 Lightning would be opening soon, and offered to help me order one.

While I'm on the topic, I should talk about the downsides of the Ford. Ford provides no information when charging your truck. Just the percentage your battery is at, and how long it will take to get to 100%. I am a stats guy, I love to see exactly how many volt and exactly how many amp I am charging at. I want to know how many kilowatt per hour I will gain when charging. Ford does not give any of these statistics when charging on either fast or slow chargers. unfortunately not all chargers are equal, and you may plug into a charger that promises 150 kW and only get about 30 kW. without knowing that this is happening you could be potentially wasting a lot of time at a charger that should be a lot faster. if Ford would make the change and allow these nerdy stats to be toggled on or off I would be 100% sold on the Ford versus the Rivian.
---
While there is still uncertainty around when my Rivian will actually arrive (Between 1 month and 2 years) I am going to go ahead and order the lightning. Hopefully I can get it toward the first half of 2023, and give it a good try with daily use. I should then have an understanding of if i can live without it when the Rivian comes..
I do not want to count the Rivian out entirely, because it was my first choice in an electric truck. Ultimately it will be more luxurious than the F150 even in the platinum trim. I would like to be able to get both, but if both trucks come anywhere near each other I likely will have to choose one or the other.. If the rivian can hold out until H2 2023, I should have no issues getting both.
Keep in mind, whichever comes first will be bought mainly with the trade of my current Ram.
Option C is to buy the Rivian entirely on a business loan, As i originally intended to list it on Turo due to the huge amount they currently are going for.. Unsure on if i want to do that yet, I need 100% certainty that Turo will pan out.
Follow along for more updates as the process goes, and be sure to follow my YouTube as thats where I like to post and talk about the latest changes of my vehicle situation.