I purchased my 2020 Ram 1500 Limited in September 2020.
When I was searching for my first truck, I had a pretty good idea of what I was looking for. I had checked with both Ford and Ram, because I wasn't partial to one brand. I had always owned and driven fords my entire life, but I also knew that Ram tended to have a higher quality interior in their trucks, Especially at the higher trim levels.
Although I would have considered a Platinum or Limited on ford, because Both were pretty well equipped, I was pretty dead set on Limited in the Ram Brand.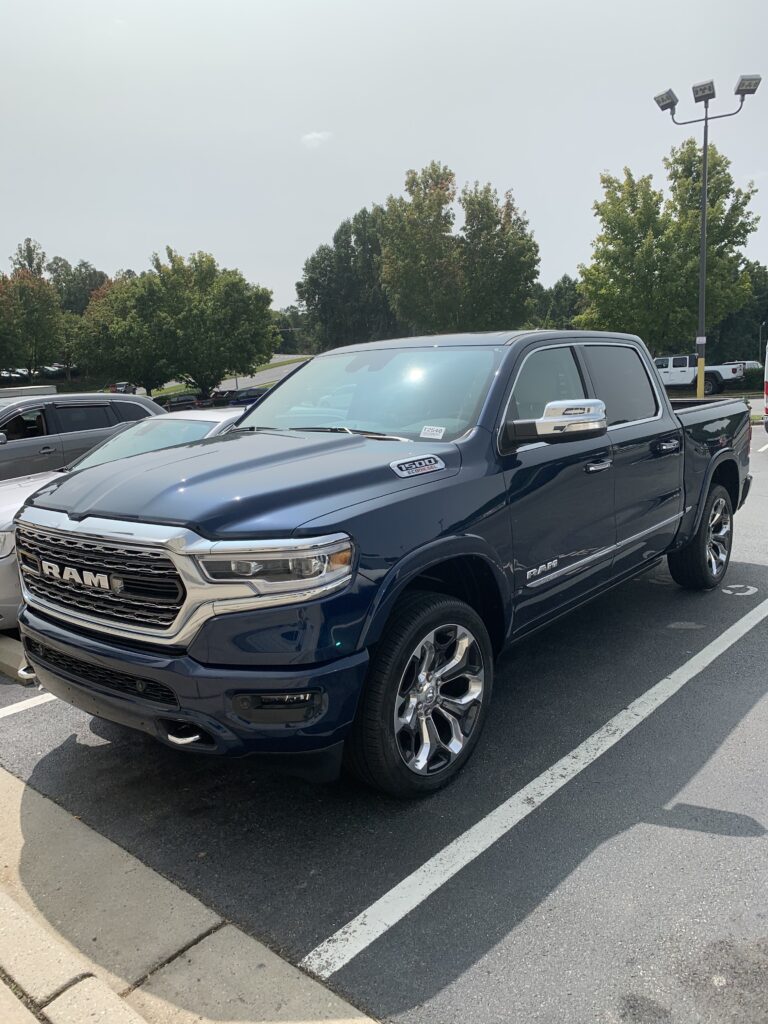 I searched High and Low mainly using Cars.com to find the perfect truck.. This was the first time in my life I was able to select exactly what I wanted, without price being a problem. In fact, I was going to settle for a HEMI V8 because my main interest was to get a truck without the Auto Start Stop feature.
Items I was looking for in a truck:
33 Gallon Extended Range Fuel Tank
3.92 Rear Axle Ratio
Body Color Bumper Package
Dual Pane Sunroof
22″ Wheels
Patriot Blue Color
The HEMI I went to look at fit all of those checkboxes, except the 3.92 Rear Axle Ratio. I wasn't entirely sure I needed that, But I knew that it would mean for a higher payload ability and better overall response while towing. Looking back I didn't entirely need that, but Regardless I did get it.
However, Just down the lot from the HEMI was a very similar truck, but with a 3.0L EcoDiesel engine and the 3.92 Rear Axle. I had briefly looked at diesel trucks, but I did not end up sticking with them because of the stories I had read.. Apparently the Gen 1 and 2 EcoDiesel engines were not very reliable. Luckily (So far) there have been no issues reported in the masses on the Gen 3 Engine, Which just so happen is what my truck came with!
We drove about 2 hours to go check out the trucks, Checkbook in hand. I ended up deciding on the EcoDiesel, just because it was exactly what I wanted, but it was also Diesel! The Dealership advertised 30 MPG highway as well, which you really can't beat for a Truck..
In the first year of owning the tuck, I drove over 18,000 miles. Between driving it to work for the 4 months I kept my part time job, and doing random travels (I had a moment of trailer shopping that finally ended up in me purchasing a trailer).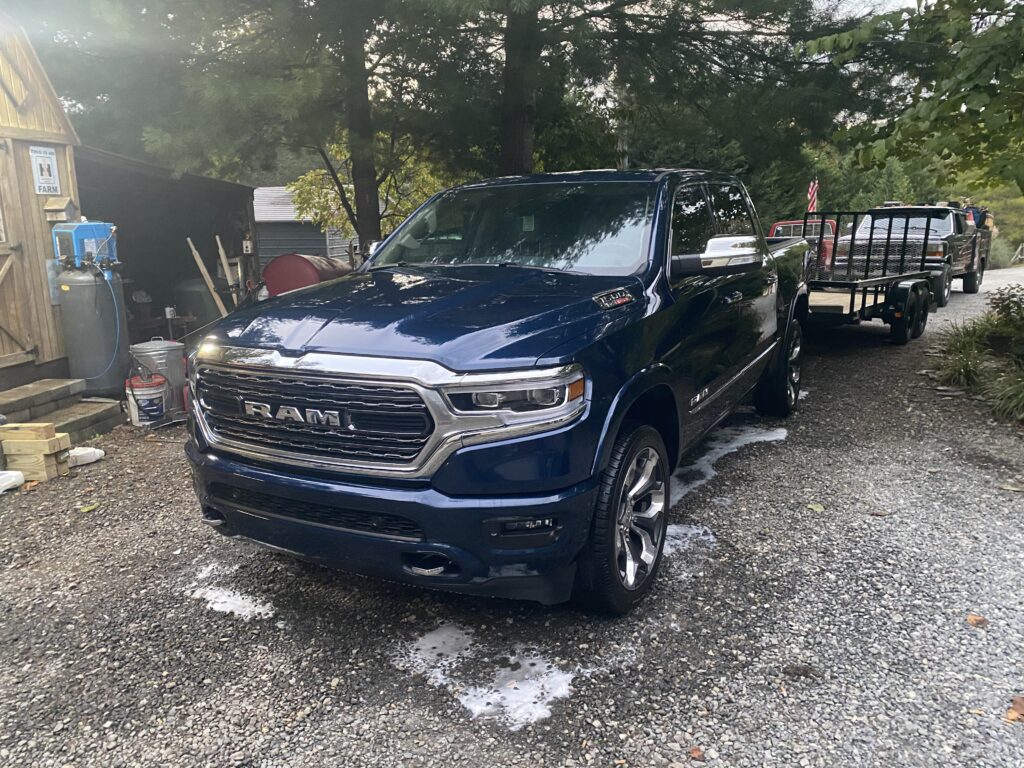 Unfortunately in 2021 I was bit by the electric bug, so I only put about 5,000 miles on it in 2021.
I definitely put this truck to good use, and ultimately had no issues with it! There were a lot of forums on the internet stating issues with these trucks, Such as leaking rear window.. So I was definitely prepared for the issues that may follow. Luckily In 2 years I haven't experienced any!
Given the reputation of others trucks having issues, I definitely feel like I found a Diamond In the rough with this truck.
I could go on and on about how this truck was the perfect truck that I wanted, and how I just happened across it. But I think its better to share some of the fun times I had with it!
The trailer deal, was around the beginning of Covid. Things started to be hard to find, and shortages started. I traveled as Far East as Charlotte, and as far West as Tennessee to try and find a Dual Axle 18ft trailer. I ended up finding it at the local Tricot Supply, about 15 minutes from home!
The whole point in the trailer was to purchase a 2021 Yamaha Grizzly 700. It was a goal of mine for years, and I absolutely needed it (lol).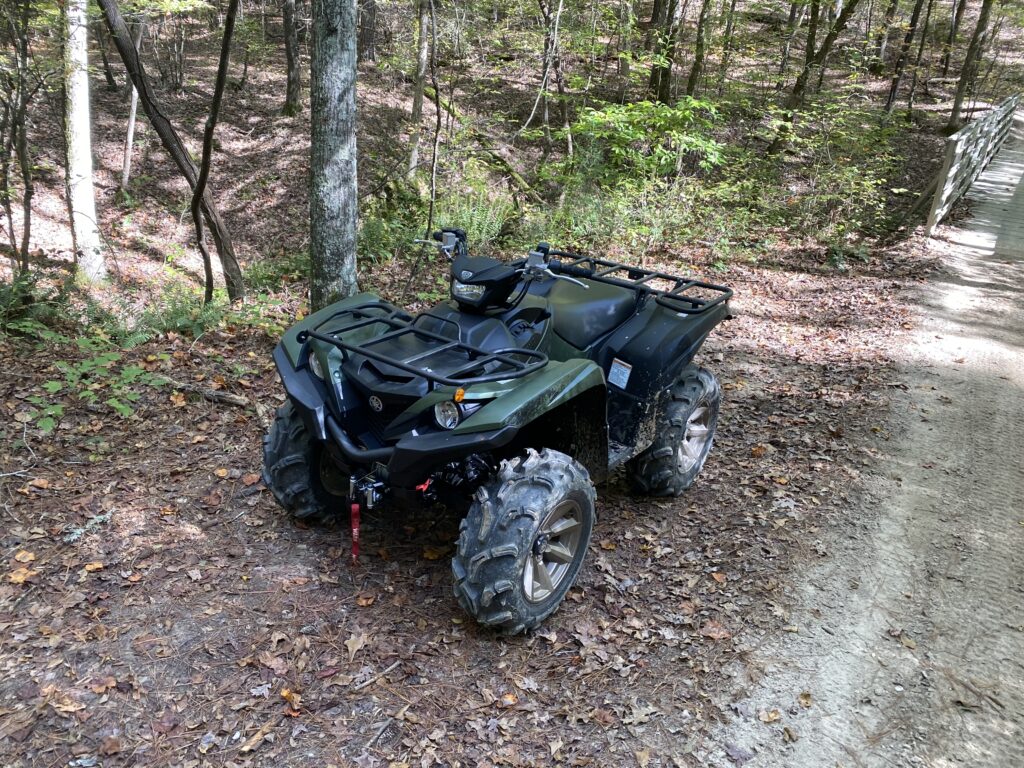 The whole point of the grizzly was to get with some family members and possibly friends to go check out some ATV Trails. I'd always wanted to do this as a kid, and never even had an ATV. Unfortunately I was never able to get my schedule to match anyone else, so I ended up going alone. I took my Grizzly to South Carolina to check out a few hundred acres of trails.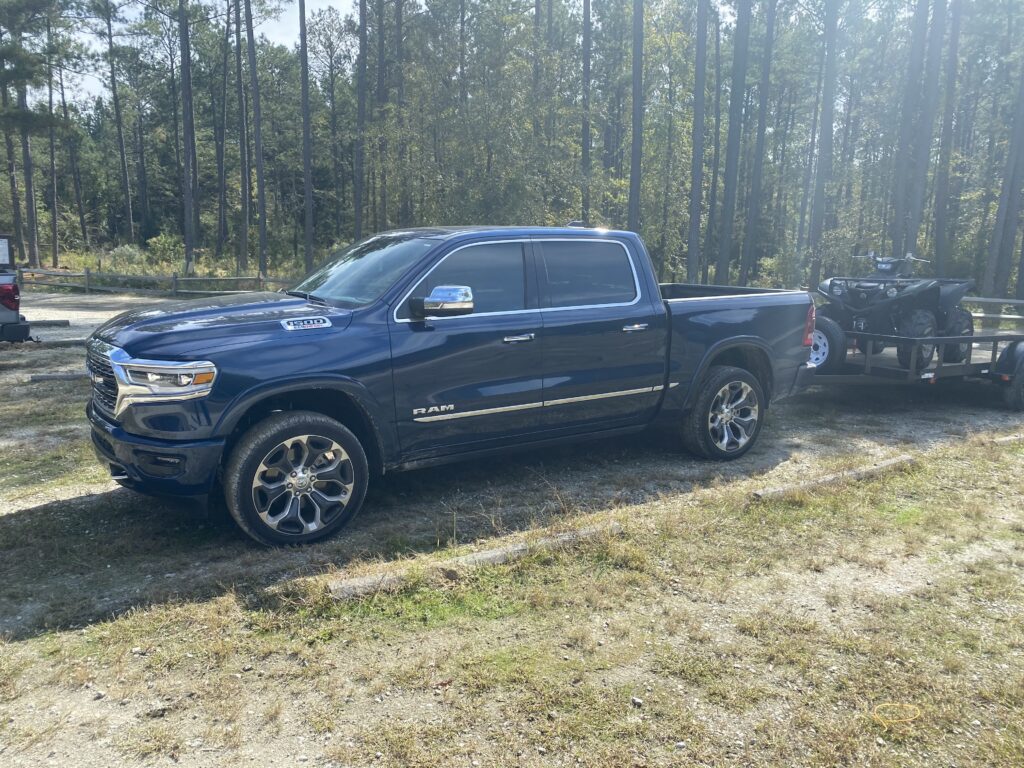 That was the first, and last time I took the ATV riding. Although it was fun, without having anyone to go with I decided it wasn't a good idea. During this trip, I did have an accident where I rolled the ATV. Luckily no damage.
In August 2021 We took the truck to go pickup my Tesla Model Y. Funny story: On the way, we decided to stop by my new property to check out the progress of grading, and ended up sliding off the side of the road into the ditch. No damage or anything, but the entire front wheel was covered in mud. It took weeks to get all the mud out of all the little nooks and crannies.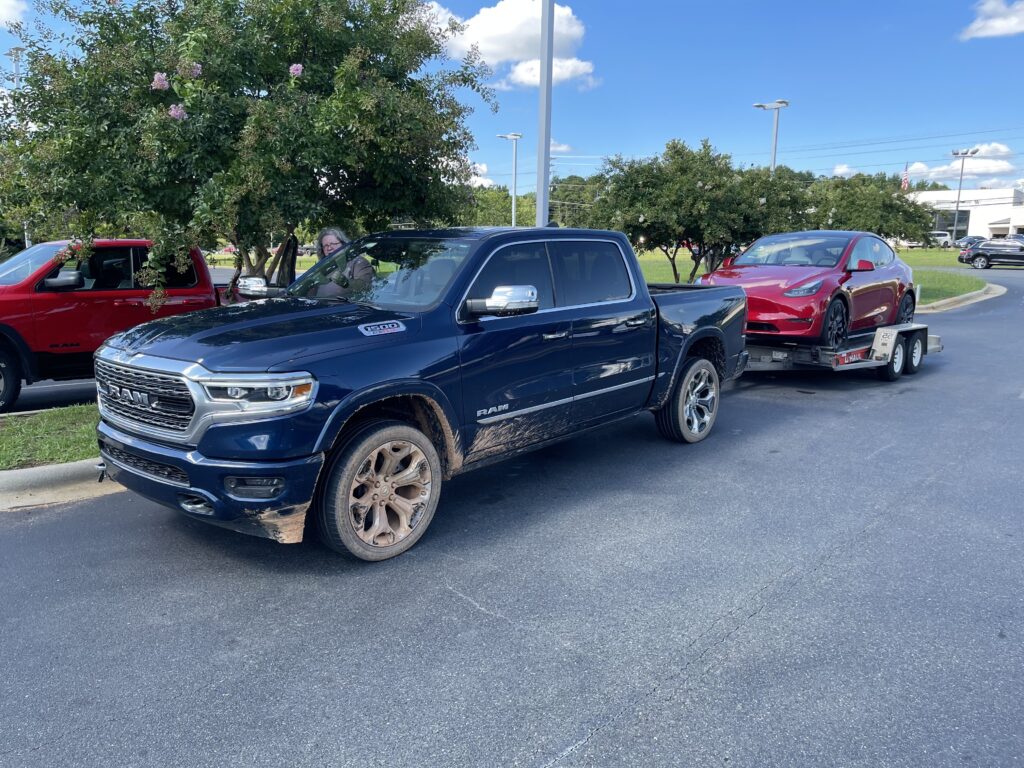 The truck towed my Tesla home 100 Miles, averaging 17MPG.
Overall, This has been a great first truck. It will be very hard to part with it, But I can't keep it forever! Unfortunately as it is now the most expensive vehicle I own to operate, it is likely next up for replacement..